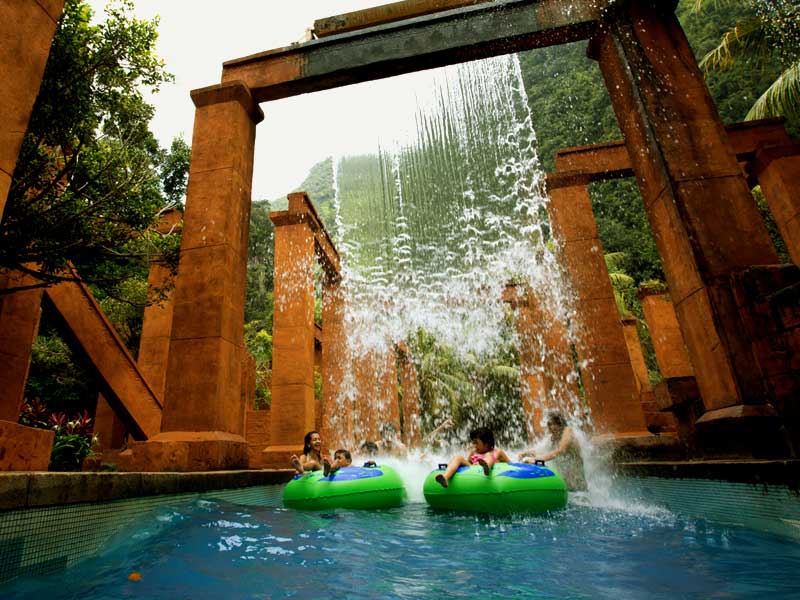 The quaint city of Ipoh is famed for its delicious food, but for those looking to add more excitement to their trip, a visit to the Lost World of Tambun is a must. The Lost World of Tambun is home to a theme park, water park, adventure park, petting zoo and more. Enjoy a day of wholesome family fun at the Lost World, and don't miss out on these top attractions!
1. Adventure Express
There's so much to see and do at the Lost World of Tambun, it's difficult to keep track of everything. For a quick tour of the theme park, hop aboard the Adventure Express! Journey around this lush tropical jungle, past the surging waters and majestic ruins. This train ride is a great way to catch a glimpse of all the attractions the Lost World has to offer.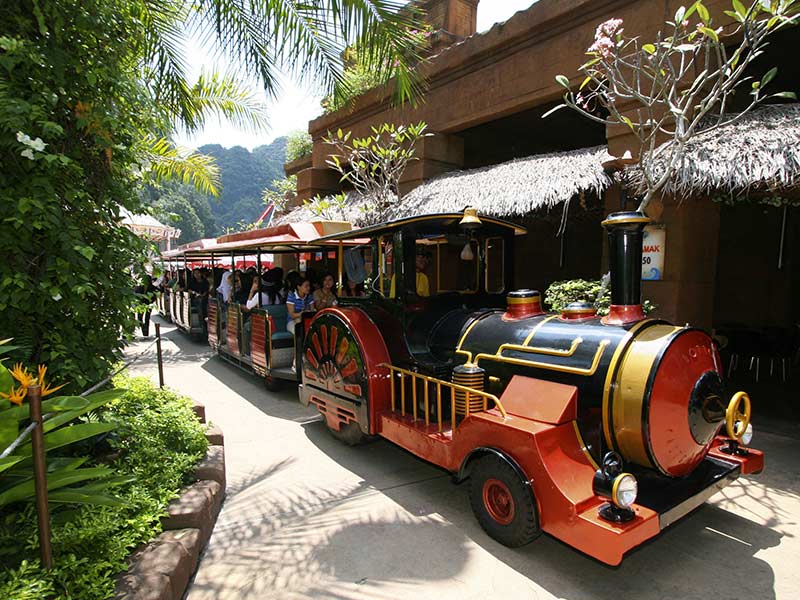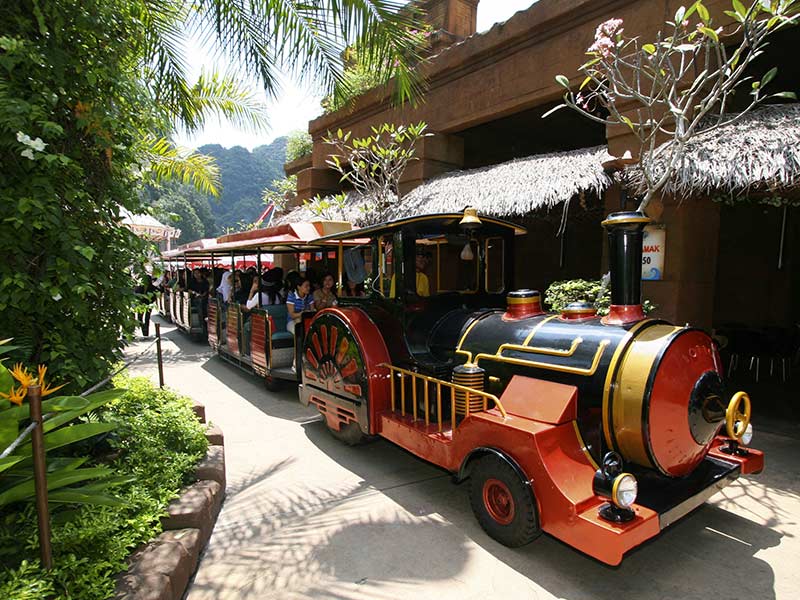 2. Lupe's Adventure
Take a ride on the first roller coaster in Perak – Lupe's Adventure! Let this roller coaster take you on an exciting journey through some sharp curves and exhilarating dives. Brave young adventurers and little thrillseekers in the making will love this junior coaster. It's a fun ride the entire family can enjoy.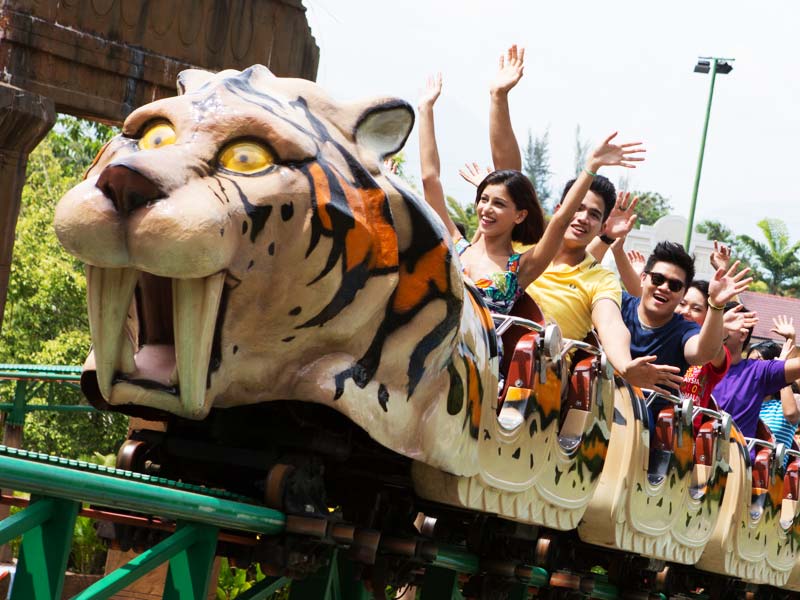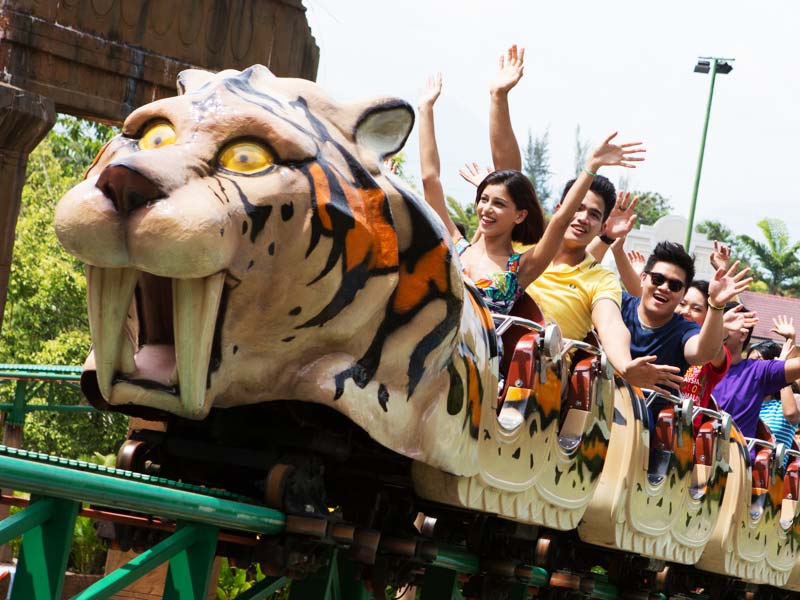 3. Kids Explorabay
Made for the little ones, the Kids Explorabay offers an immersive experience that will get your kids' imagination up and running. This zone features everything a kid could ever dream of including slides, water cannons, tipping buckets, water curtains and more! Let them run wild in this large interactive zone – maximum fun guaranteed!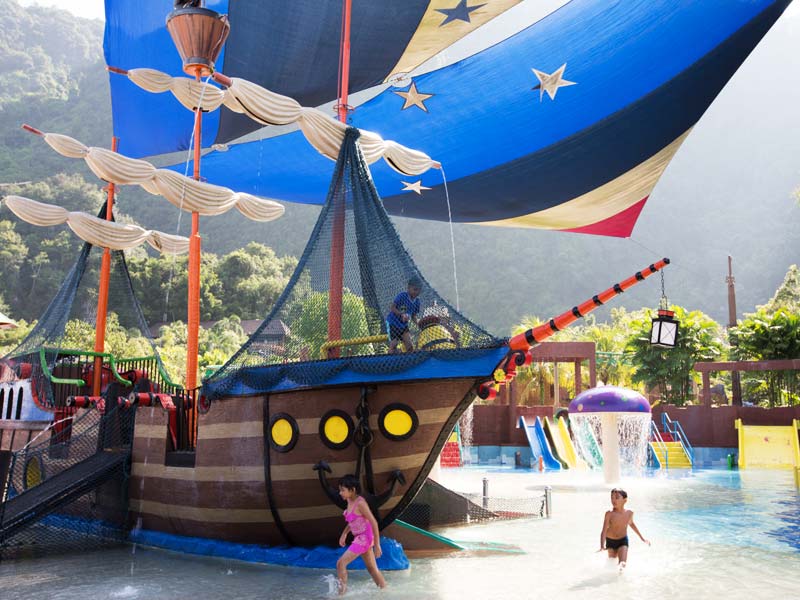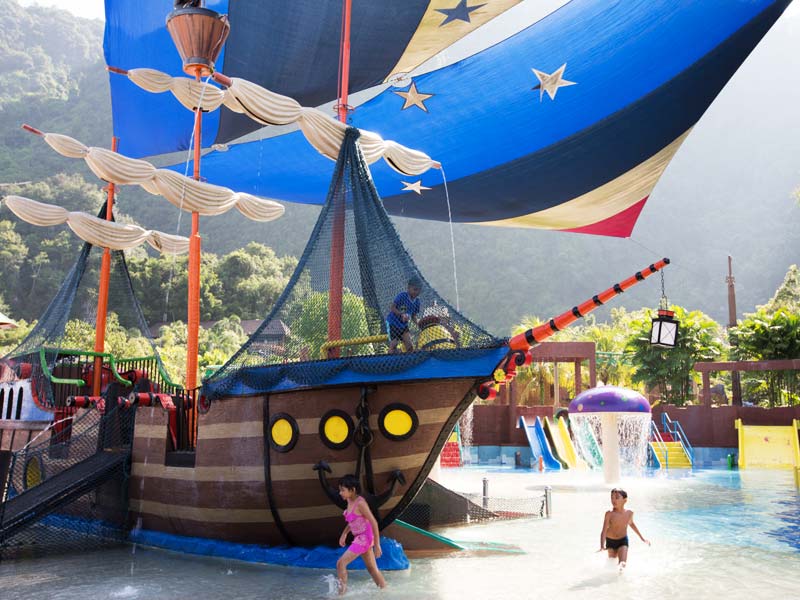 4. Adventure River
Make a splash in Adventure River, the perfect place to cool off after a day under the sun. Drift along Malaysia's longest man-made adventure river in a large rubber tube. Enjoy the cooling waters while taking in the beautiful scenery and limestone hills. It's a relaxing and tranquil experience, a welcome change from the other attractions.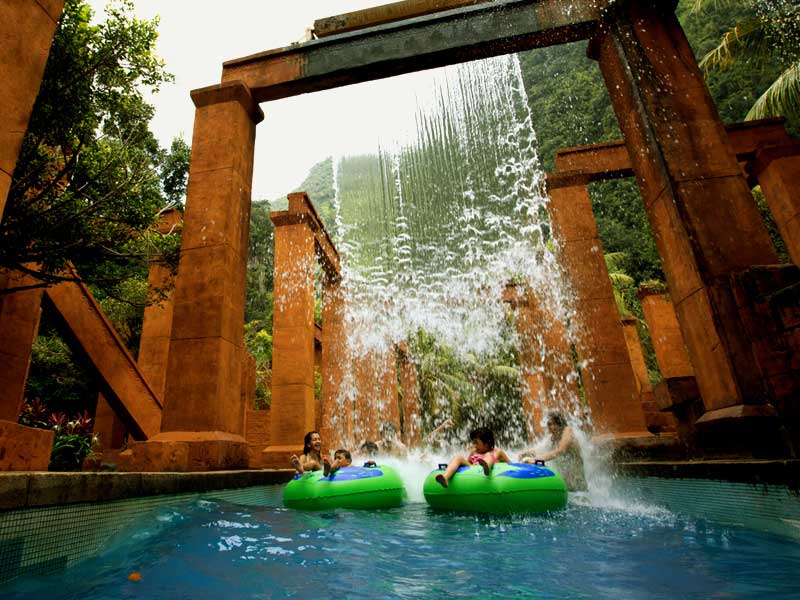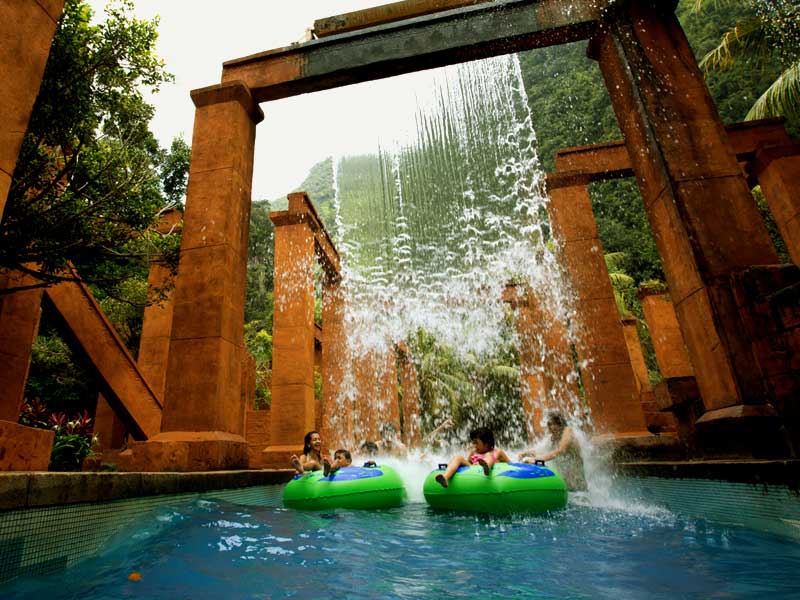 5. Cliff Racer
If you're looking for something a little more thrilling, the Cliff Racer may just be what you're looking for. Feel the adrenaline rush as you zoom down this coaster slide at top speed. Set amidst the dense greenery, it feels as though you're shooting through the jungle canopy! It definitely gets your heart pumping!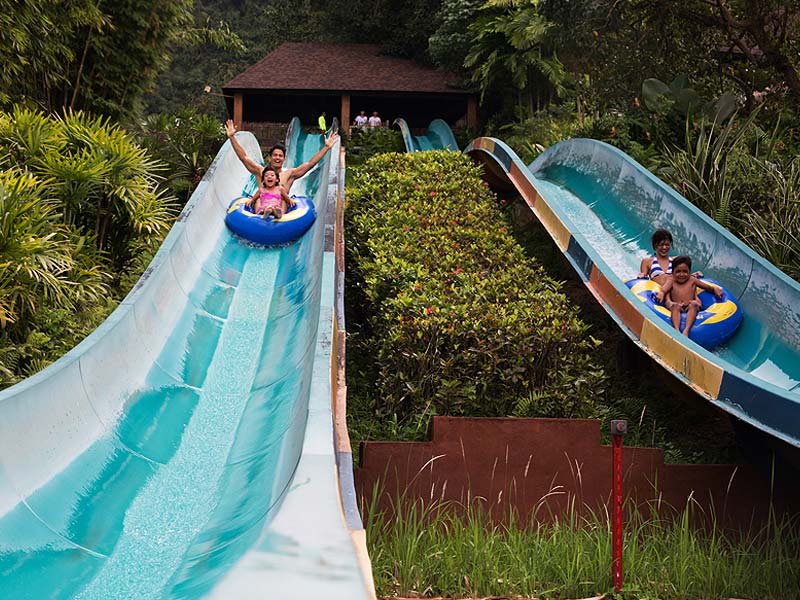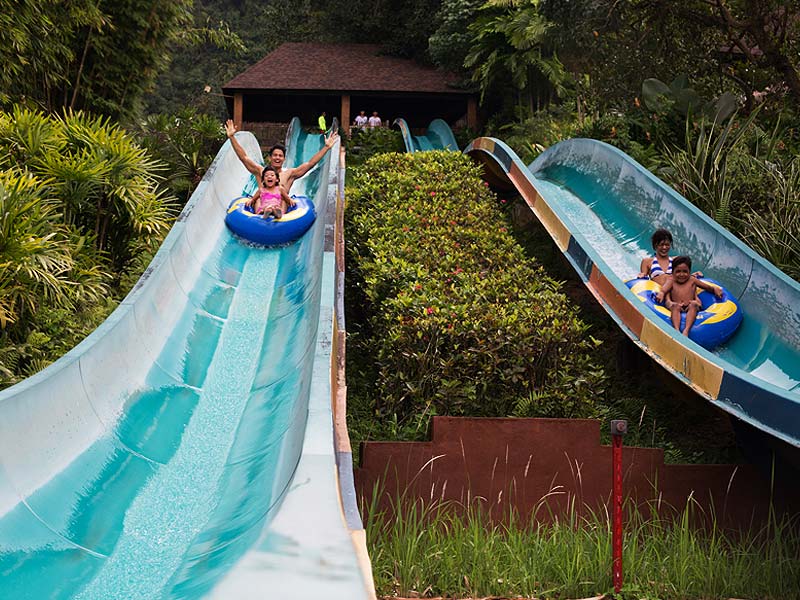 Looking for a hotel near the Lost World of Tambun? MÙ Hotel offers the Lost World of Tambun family packages that cover the entrance ticket price, your hotel stay, and a free shuttle service to the Lost World. An adventure awaits you at the Lost World of Tambun – don't miss out on this special promotion!

Lost World of Tambun Opening Hours:
Monday-Friday: 11:00AM – 6:00PM
Weekends, School and Public Holidays: 10:00AM – 6:00PM
Closed on Tuesdays, except on Malaysian school & public holidays.

Address:
Sunway Lost World Of Tambun
No. 1, Persiaran Lagun Sunway 1,
Sunway City Perak, Ipoh,
31150 Ipoh, Perak,
Malaysia.