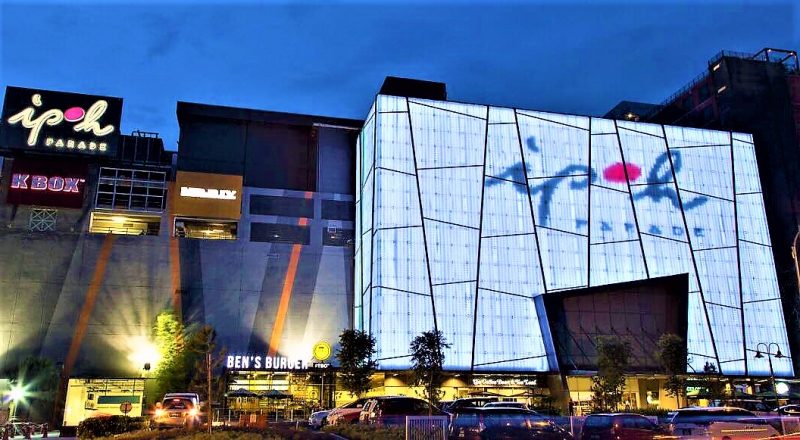 People go on vacation for different reasons. Some prefer to visit tourist sites, have a food hunt adventure to seek out local delicacies and those who prefer to just chill and recharge. We personally believe that Ipoh City has all there is to offer for various kinds of visitors.
One interesting thing to note is that if you're familiar with the Malaysian weather, we only have the sun and rain. There are no four seasons here, just blissful sunny weather coupled with our tropical climate.
Yet, at times the heat might take a toll on the body, especially being outdoors in the afternoons. So, what better place to go than to hangout in air-conditioned malls. One place that we personally recommend is to hang out at Ipoh Parade. This is especially convenient for MÚ Hotel as we are located near Ipoh Parade Mall.
If you're visiting Ipoh City as a big group, the mall is the best choice to chill out because everyone can definitely find something to do. But if you're more of person, we do recommend that you check out the Ipoh Parade directory to head straight to the shops you want to spend your time in.
Activities in Ipoh Parade varies for different people, be watching a movie at GSC Cinema Ipoh Parade, having a karaoke session in Kbox Ipoh Parade, playing bowling with friends or even just shopping around in clothing shops such as Uniqlo Ipoh Parade or Brands Outlet, Vincci, we guarantee you that this place has much to offer.
So what are you waiting for? If you're planning a vacation with your friends and family to Ipoh, drop by MÚ Hotel as its convenient location to the heart of Ipoh's City and Ipoh Parade makes it a breeze to getting around.